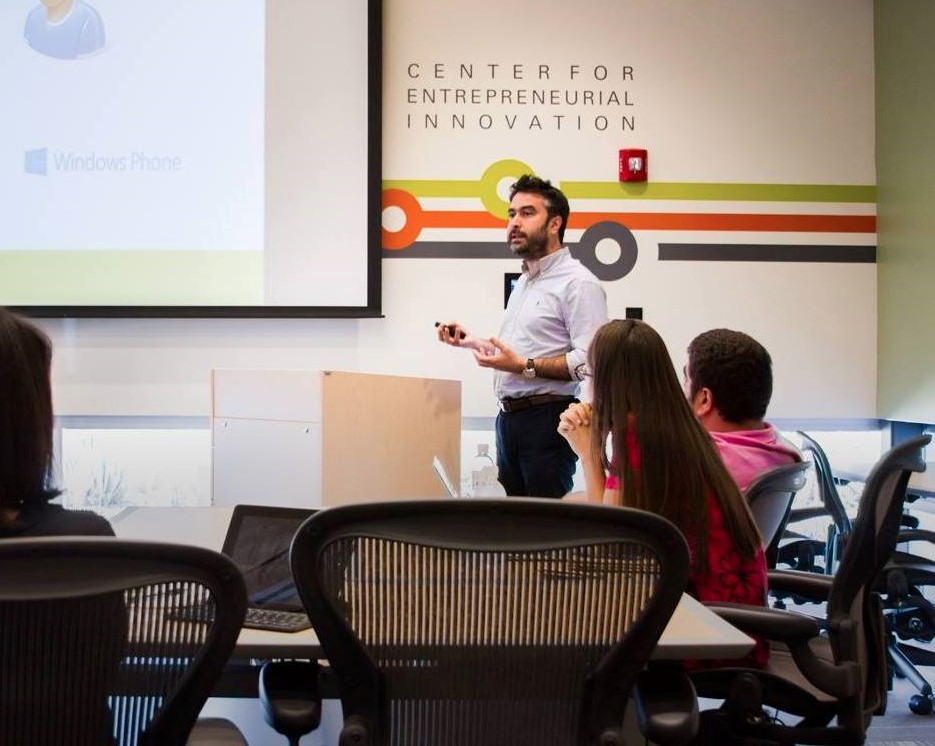 Angelos P. Kassianos
Dr. Angelos Kassianos is a Senior Research Fellow at University College London's Department of Applied Health Research and a researcher at University of Cyprus, Departments of Psychology (ACT healthy lab) and Computer Science (eHealth lab).
He is a Health Psychologist with a public health and behavioral medicine focus and has an interest in bio-psycho-social determinants of disease prevention and early diagnosis (mainly cancer), vaccination hesitancy and development of digital health interventions. He currently leads several projects that he managed to obtain funding from the Research and Innovation Foundation (RIF) of Cyprus and the Union for International Cancer Control (UICC) among others.
He has co-authored more than 30 peer-reviewed publications and presented in numerous Conferences. In 2016, he was an invited speaker at the European Parliament to speak about mobile health. In 2017, he was named one of the top young European innovators receiving the US Young Transatlantic Innovation Leadership Initiative (YTILI) Fellowship and in 2018 he received the Early Career Award of the European Health Psychology Society (EHPS). In 2020, he was the recipient of the Young Researcher Award in Social Sciences and Humanities from the Cyprus Research Innovation Foundation. Apart from academia, he travels, reads, watches – what he thinks – are good movies, is murmuring Liverpool's 'YNWA' anthem, enjoys his wife's baking, is occasionally running, and listening to his playlist that has wide Confidence Intervals since it ranges from rock, jazz, rembetiko, 90s' pop and beyond!
---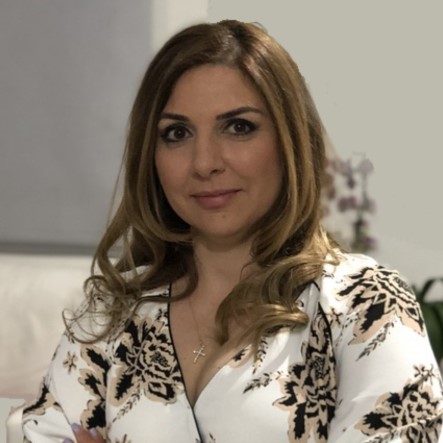 Maria Karekla
Maria Karekla, Ph.D., licensed clinical psychologist and Associate Professor, University of Cyprus is heading the clinical psychology "ACTHealthy: Anxiety disorders and Behavioral Medicine" laboratory. She received her doctorate degree in Clinical Psychology from the University at Albany, SUNY.
She completed her residency at the University of Mississippi Medical Center and Veterans Administration Hospital. Her research focuses on areas of health promotion and the investigation of individual difference factors (especially psychological flexibility parameters) as they relate to the development and maintenance of various behavioural difficulties (especially anxiety, eating, and health related problems).
Additionally, she examines the treatment of these difficulties utilizing Acceptance and Commitment-based principles and innovative delivery methods (e.g., digital interventions, virtual reality). Her research received numerous local, European and international grants, and awards by (among others) the European Council and Pompidou's group, the Society of Behavioral Medicine, and the Association for the Advancement of Behavior Therapy.
She is currently the chair of the Clinical Psychology Doctorate committee, University of Cyprus. She is also the chair of the Cyprus Bioethics Committee on Biomedical Research, and of the European Federation of Psychology Associations' Psychology and Health committee and a member of the e-health task force. She serves as a member of the Cyprus Psychologist Licensing Board and is the treasurer/secretary of the Association for Contextual Behavioral Science.
In 2018 she was nominated as Cyprus "Woman of the Year: Academic/Researcher category."
---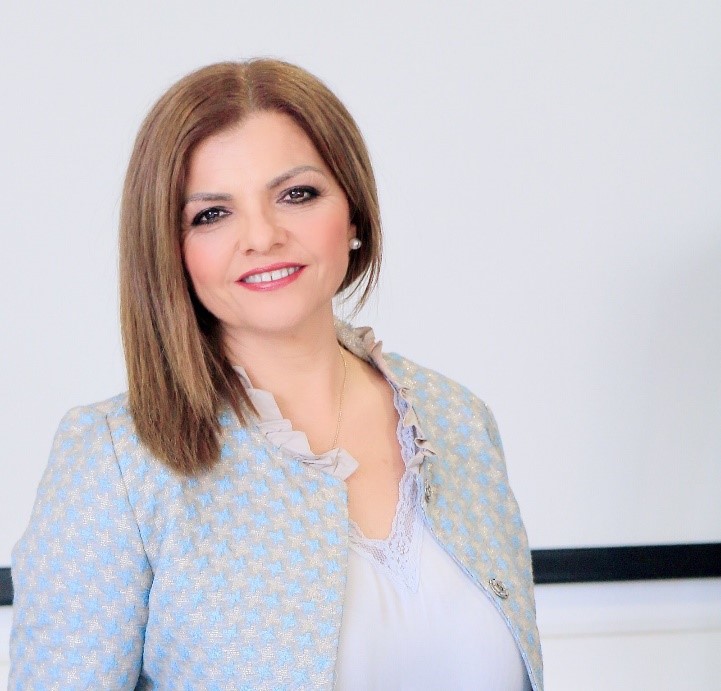 Christiana Nicolaou
Christiana Nicolaou, RN (School of Nursing, Cyprus,1985), BSc (Honors) in Professional Studies -Nurse Education- (Anglia Polytechnic University, UK, 1997), and PhD in Epidemiology and Biostatistics (Cyprus University of Technology, 2015) joined the Department of Nursing, School of Health Sciences, Cyprus University of Technology (CUT) in 2007 as Senior Lecturer. Currently she is an Assistant Professor (since 2011), and she is responsible for the module of Pediatric Nursing Care in the undergraduate program, and the module of Neonatal and Pediatric Advance Intensive Care in MSc Advanced Nursing and Health Care Practice of the Department of Nursing, CUT. She also teaches and assesses undergraduate students in laboratories of Biostatistics. She participates in the teaching in the Doctoral program of the Department of Nursing, CUT and elsewhere. She is an elected member of the Council of the Department of Nursing (CUT), elected member of the Council of the School of Health Sciences and -for a second term- an elected member of the CUT Senate. She participates in several ad hoc committees of the Department and elsewhere.
Her research interests fall within the sphere of the promotion of parental and child health, particularly in respect to health literacy, vaccine hesitancy and also the epidemiological studies related to social support, social capital, health-related quality of life, socio-environmental health determinants, social environment, natural environment and epidemiology of chronic diseases such as rheumatic diseases. Her research projects and publications are focused on this field. Currently, she is the main advisor of two PhD candidates, she supervises several other Master and undergraduate dissertations and she is also a member of PhD and MSc advising committees in CUT. Her teaching experience covers a broad range of subjects, including Pediatric Nursing Care, Biostatistics, Anatomy and Physiology, General and Advance Nursing Care at undergraduate and postgraduate level.
---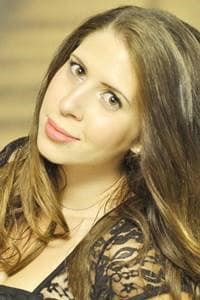 Pinelopi Konstantinou
Pinelopi Konstantinou is a PhD student in Clinical Psychology at the University of Cyprus. She also works as a Research Assistant at this project. Previous projects she has worked include the Stay-on-Track project.
She completed a BSc in Psychology at the University of Cyprus and an MSc in Psychological Research Methods at the University of Nottingham in the UK. During her studies, she gained significant experience conducting research with different populations and within different frames related to her research interests (e.g. chronic pain, smoking cessation and chronic diseases).
Her primary research interests involve treating patients suffering from chronic pain with interventions based on third wave approaches such as Acceptance and Commitment Therapy (ACT). Some of her research experience work that she is currently involved in, include psychophysiological activity of brain assessment and scoring, and doing meta-analysis research in the field of ACT.
You can find her in the email: constantinou.penelope@ucy.ac.cy
---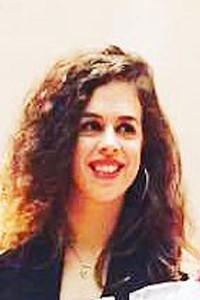 Maria Kyprianidou
Maria Kyprianidou is a PhD candidate in Environmental and Public Health with specialization in Biostatistics in the International Institute for Environmental and Public Health at Cyprus University of Technology. She also teaches Biostatistics as special scientist at the European University of Cyprus. In the present project, she works as a Biostatistician.
She completed a BSc in Mathematics at the University of Patra and an MSc in Biostatistics at the National and Kapodistrian University of Technology. Her research focuses on areas of public health and epidemiology and the investigation of individual difference factors, especially nutrition and quality of sleep, as they relate to the development of multimorbidity. Additionally, her research interests involve attitudes and beliefs about vaccination. She has advanced skills in conducting statistical analyses using STATA and R software.
---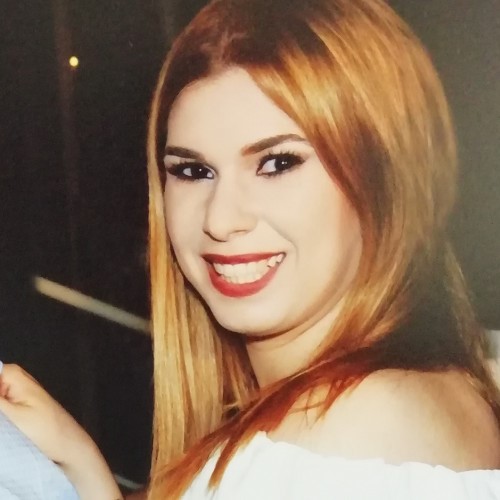 Irene Smoleski
Irene Smoleski is a registered nurse, currently working with patients who have neuromuscular problems and genetic disorders. She is also a PhD student at the Nursing Department of Cyprus University Technology and a Research Assistant at this project.
Since 2017, she assists at the Genetic Clinic with Botulinum toxin therapy to treat dystonias, spasticity from strokes, multiple sclerosis, brain injuries or twitching of the face muscles. Additionally, she has participated as a research nurse in multiple clinical trials with patients with neurological disorders.
She loves working with children and their parents, as she has a coordinate role in the Genetics Clinic that she works. Her research interests include parents' vaccine hesitancy and their health literacy as well as public health and epidemiologic issues.
---
Katerina Georgiou
Katerina Georgiou is a research assistant at the ACTHealthy Lab at the University of Cyprus. She completed her undergraduate degree at the University of Cyprus obtaining a BSc in Psychology. She continued her Postgraduate studies in the UK earning an MSc in Abnormal and Clinical Psychology from the University of Swansea. During her studies, she worked on a number of projects in the field of Health Psychology, mainly focusing on topics such as smoking, illness- and coping and health anxiety.
---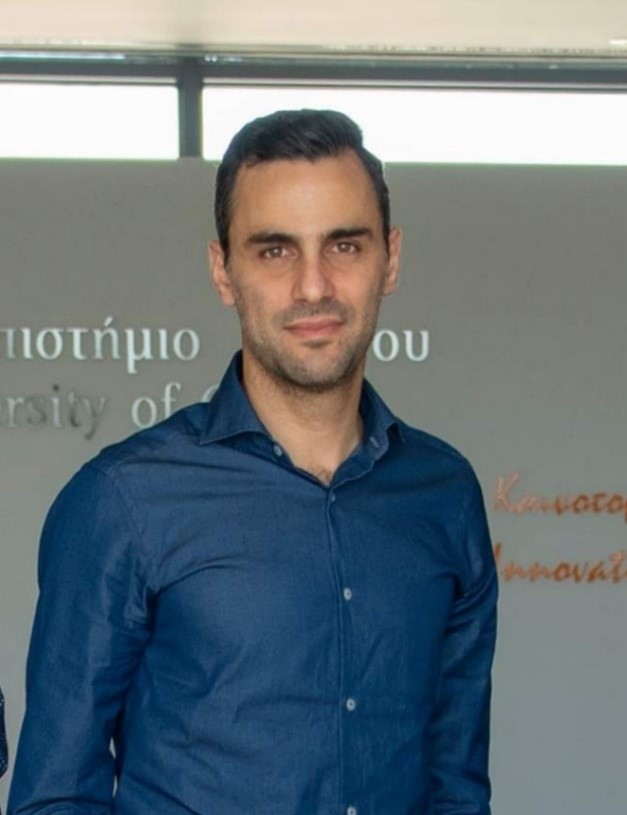 Andreas Anastasiou
Andreas Anastasiou is a Lecturer of Statistics at the Department of Mathematics and Statistics at the University of Cyprus. He has finished his doctoral studies at the University of Oxford in the area of mathematical statistics with emphasis in distributional approximations.
After obtaining his D.Phil., Andreas took a Post-doctoral position in The London School of Economics and Political Science (LSE), where he worked on change-point detection in noisy data sequences; a topic that has attracted a lot of interest in recent years. A non-exhaustive list of application areas includes financial econometrics, bioinformatics, computer science, and psychology. The aim of change-point detection is to test whether a fixed collection of data is homogeneous or not. In the case of non-homogeneity, the idea is to estimate the number and the locations where changes in the behaviour of the data have occurred. The advantages of such detections fall into two main categories; interpretation and forecasting. Interpretation comes naturally since the detected changes are usually connected with life events that took place near the estimation time leading to a better quantification of the actual effect that the events had on the behaviour of the stochastic process. When it comes to forecasting, the role of the final segment is quite important as it allows for a more accurate prediction of the future values of the data in hand.
Andreas has published in top international Statistics journals, such as The Annals of Applied Probability and Bernoulli. In addition, he has a growing appreciation of the need to produce high-quality statistical software; he is the co-author of three R software packages. He has recently received the Heilbronn Focused Research Grant (jointly with Haeran Cho from the University of Bristol and Tobias Kley from the University of Göttingen). Since 2018, he has been the Representative of Cyprus in the Board of the European Courses in Advanced Statistics (ECAS).
---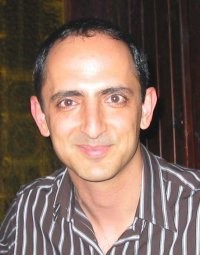 Michalis Michaelides
Michalis Michaelides is an Assistant Professor in Research Methodology in the Department of Psychology at the University of Cyprus. He received his PhD in Educational Psychology from Stanford University (2003). He holds an MS in Statistics from Stanford University (2002), an MPhil in Educational Research from the University of Cambridge (1999) and a BA in Education Sciences from the University of Cyprus (1998).
His research interests include psychometric and methodological issues in psychological and educational assessment. Using latent variable modeling (confirmatory factor analysis, structural equation modeling), he has examined method effects due to wording in self-report scales, and validation issues in the adaptation of psychometric instruments (factorial structure, validity and reliability, multi-group analysis and invariance testing, multi-trait multi-method, MIMIC models). In the past, he has studied the influence of misbehaving items in test equating, as well as student and teacher conceptions in educational assessment. More recently, he has been exploring data in international, large-scale studies of educational assessment, such as TIMSS and PISA, to understand the role of effort and motivation in achievement. In addition to self-report and cognitive assessment data, he has incorporated response time, behavioral actions, and eye-tracking measures for a comprehensive description of respondents' behavior during testing.
He has published about 50 research articles in international peer-reviewed journals, as well as technical reports, book chapters and articles in conference proceedings. In 2019 he co-authored the book "Motivational Profiles in TIMSS Mathematics: Exploring Student Clusters across Countries and Time", a publication of IEA Research for Education and Springer Open.
---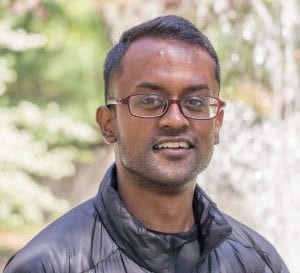 Navin Kumar
Navin Kumar is currently a PhD candidate at the Yale University Sociology Department. He studies the relationship between identities and health. One body of work centers on how identities relate to the production and consumption of health misinformation. Related work explores how identities can be used to improve health outcomes.
---
Ilaria Montagni
Dr. Ilaria Montagni graduated in Communication Theories at the University of Florence, Italy. She received a European Doctorate in Psychological and Psychiatric Sciences from the University of Verona (Italy) and the Inserm UMR_S 1136 Institut Pierre Louis d'Epidémiologie et de Santé Publique, Paris (France). The title of her Ph.D. thesis was "Mental Health in Europe: the need for a common language, standard classification criteria and official communication". During her Ph.D., financed through a European Commission FP7 Program grant, she worked on the access to mental health services and their geographical distribution in 9 European countries, and on the use of the Internet for mental health information and support seeking (digital mental health literacy) among University students from 4 European Universities.
She joined the Bordeaux Population Health Research Center U1219, University of Bordeaux-Inserm as a post-doctoral fellow in 2014 to work for the i-Share cohort study on students' health. Under the supervision of her post-doc director, Prof. Christophe Tzourio, between December 2015 and December 2019, she applied to several calls for project and obtained a total of 200K euros for her research activities in digital health literacy. During the last two years of her post-doc (2018-2019), she led a team composed of a sociologist and a statistician plus four trainees per year to conduct her mixed-method research studies. She is the first author of 22 publications in public health and communication journals.


Concerning her teaching activities, she is in charge of the courses in Health Communication and Value Creation of the Master's programs in "Health Promotion", and "Public Health Data Science" of the University of Bordeaux. Since 2015, she supervised the internship of more than 25 students in public health, anthropology, psychology, medicine and education sciences. In 2019, she obtained the Qualification in the 71st CNU section (Information-Communication).
She contributed to the writing of the Graduate Program of Digital Public Health (DPH) for the call University Research School (EUR) 2017 of the French Research Agency (ANR) which received a grant of 4.3M € for a total period of 10 years.
Since September 2020, she is a permanent Researcher-Lecturer for the Bordeaux Population Health Research Center and the Bordeaux School of Public Health (Isped) at the University of Bordeaux.
---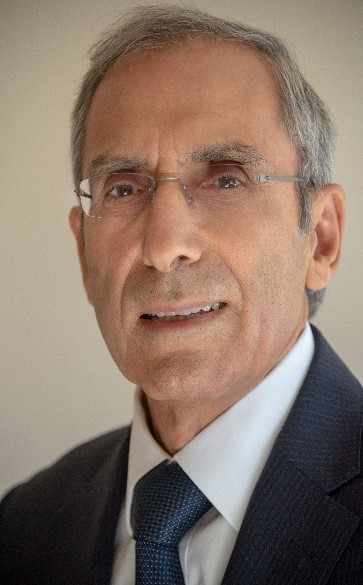 George Kassianos
GP and the National Immunisation Lead of the Royal College of General Practitioners of which he is a Fellow. Also, President and Fellow of the British Global & Travel Health Association (BGTHA), Fellow Faculty of Travel Medicine Royal College of Physicians & Surgeons Glasgow, the International Society of Travel Medicine (ISTM), the European Society of Cardiology, the British & Irish Hypertension Society, The Academy of Medical Educators and the Higher Education Academy.
Chair of RAISE, a Pan-European Group (19 countries) on Influenza and Board Member of the European Scientific Working Group on Influenza (ESWI). Has served as medical editor of four medical journals, currently serves on a number of editorial boards, and is Associate Editor (Primary Care) of 'Drugs In Context' international journal. He is preparing the 5th edition of his book "Immunisations, Childhood & Travel Health".
He is the recipient of the Royal College of General Practitioners' Foundation Council Award (2018), the most prestigious award for services to the College and General Practice.
In October 2020, Her Majesty the Queen appointed Dr Kassianos a Commander of the Order of the British Empire (CBE) for his services to General Practice and Travel Medicine.
---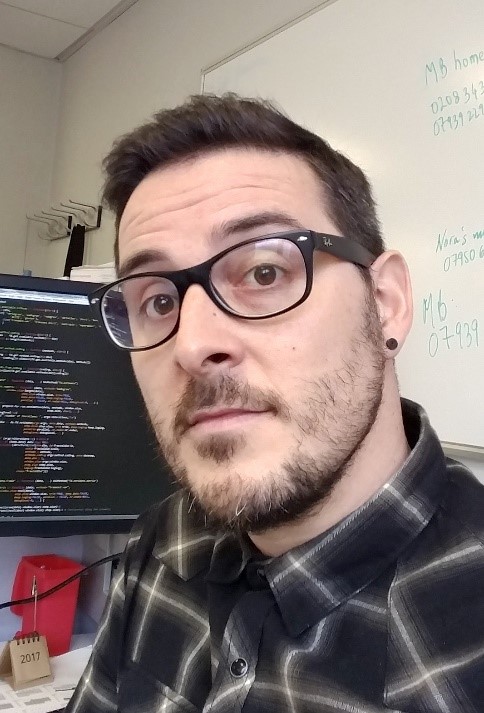 Javier Álvarez-Gálvez
Dr. Javier Alvarez-Galvez is a Senior Research Fellow (Ramon & Cajal) in the Department of Biomedicine, Biotechnology and Public Health at the University of Cadiz (Spain) and also head of the Computational Social Science DataLab (CS2 DataLab) linked to the University Institute of Research in Social Sustainable Development (INDESS).
Javier Alvarez-Galvez, PhD (Complutense University of Madrid), is a social research methodologist working in the intersection between social, health and computer sciences. Its work uses multidisciplinary research methods and data analysis techniques to explain and understand the relationship between social circumstances, behaviours and health outcomes. During his research career, Javier has published more than 30 papers in international peer-reviewed journals (Journal of Medical Internet Research, Social Science Computer Review, Plos One, Social Science & Medicine, BMJ Open, BMC Public Health, etc.). He is currently PI in the projects "Determinants of physical and mental multimorbidity patterns by neighborhoods: applications of latent class analysis and self-organizing maps for the study of the epidemiology and impact on the health system and patients" (DEMMOCAD), "Social determinants of health" (SDoH), funded by the MINECO (Spain), and also leaded the IMPACT-A project. He has participated in more than 40 research conferences and collaborated in multiple research projects both at national and international level (MEXEES I, MEXEES II, FP7 REFINEMENT, EU BEAMS, BRIGHTLIGHT, ACTION Team, COVID Impact, among other).
Javier has worked as a Senior Research Associate in the Department of Applied Health Research at University College of London. In this department, he was linked to the NIHR CLAHRC North Thames project, which was aimed to develop innovative research in applied health research (complex health systems, health service research, cancer studies, mental health, health inequalities, etc.) and support its implementation for the benefits of patients and population. He has also worked as an assistant and associate professor in different universities in Spain such as the Complutense University of Madrid, the University of Seville, and Loyola University Andalusia, and he has also been visiting scholar at the Mental Health Policy Unit (Brain & Mind Centre, Centre for Disability Research and Policy, Faculty of Health Sciences at the University of Sydney, Sydney, Australia), and in the Departments of Sociology and Statistics of the Iowa State University (USA). In these universities he has acquired a wide teaching experience in courses related with research methodology, statistics, quantitative and computational methods, multivariate analysis, data analysis and sociology. He works as associate editor at BMC Public Health and also participates as reviewer in different international journals.

His main research interests are related with computational social science, quantitative research methods, social/health systems, social determinants of health, and social networks analysis. In this sense, his current research work at the Department of Biomedicine, Biotechnology and Public Health at the University of Cadiz aims at studying social determinants of health through novel ways of carrying out research and looking for applied solutions to improve health and social wellbeing of population. Within this broad research framework his research lines are focused on diverse subthemes: (1) social determinants of health (economic downturns, suicides, welfare state, unemployment and health); (2) health systems and health services evaluation; (3) health misinformation in social media, health literacy and e-health; and (4) the development of decision support tools.
---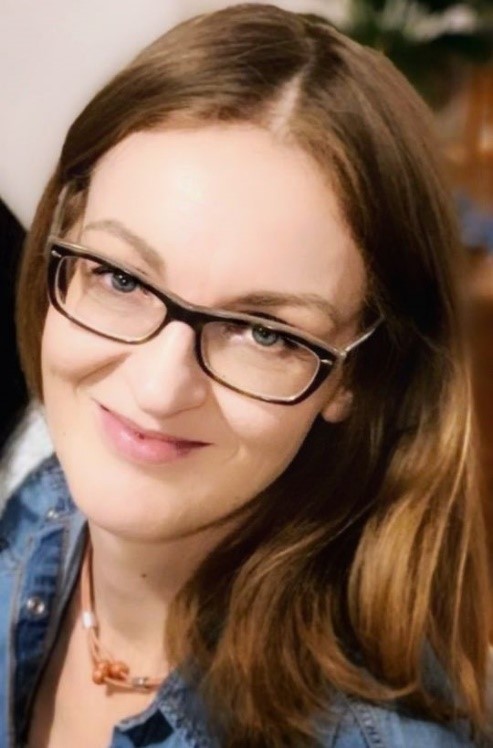 Ewa Gruszczyńska
Ewa's main research domain is health psychology, particularly stress and ways of coping with it, in the context of resources beneficial to psychological resilience. She is interested in daily hassles as well as critical life events, including chronic stress related to serious somatic disease. Together with prof. Marcin Rzeszutek at PSYCH.HIV.LAB they have been researching for the understanding of well-being of people living with HIV, using both intensive and classical longitudinal approach. As author and co-author she has a record of more than 60 publications. She serves at the editorial boards of Anxiety, Stress and Coping (Associate Editor, since 2019), Applied Psychology: Health and Well-Being (since 2017), Health Psychology and Behavioral Medicine (Consulting Editor, since 2017). She is a member of the European Health Psychology Society (in 2013-2016 EHPS board member) and a board member of Health Psychology Section at the Polish Psychological Association (PTP).
---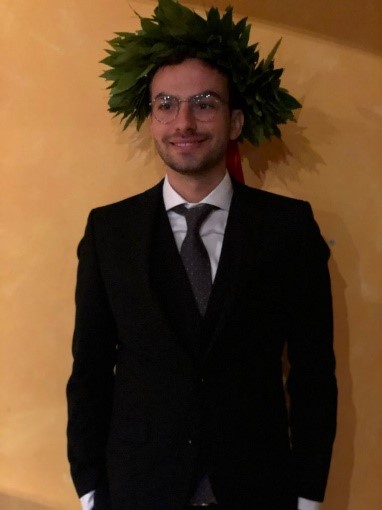 Luca Ceccarelli
Dr. Luca Ceccarelli has graduated in Medicine and Surgery at University of Pisa, with a thesis on vaccine attitude towards flu and COVID-19 vaccinations.
He has been working as a scholarship holder researcher at the Department of Translational Research and New Technologies in Medicine and Surgery of the University of Pisa and as a medical doctor in the special care medical units for the COVID-19 outbreak.
---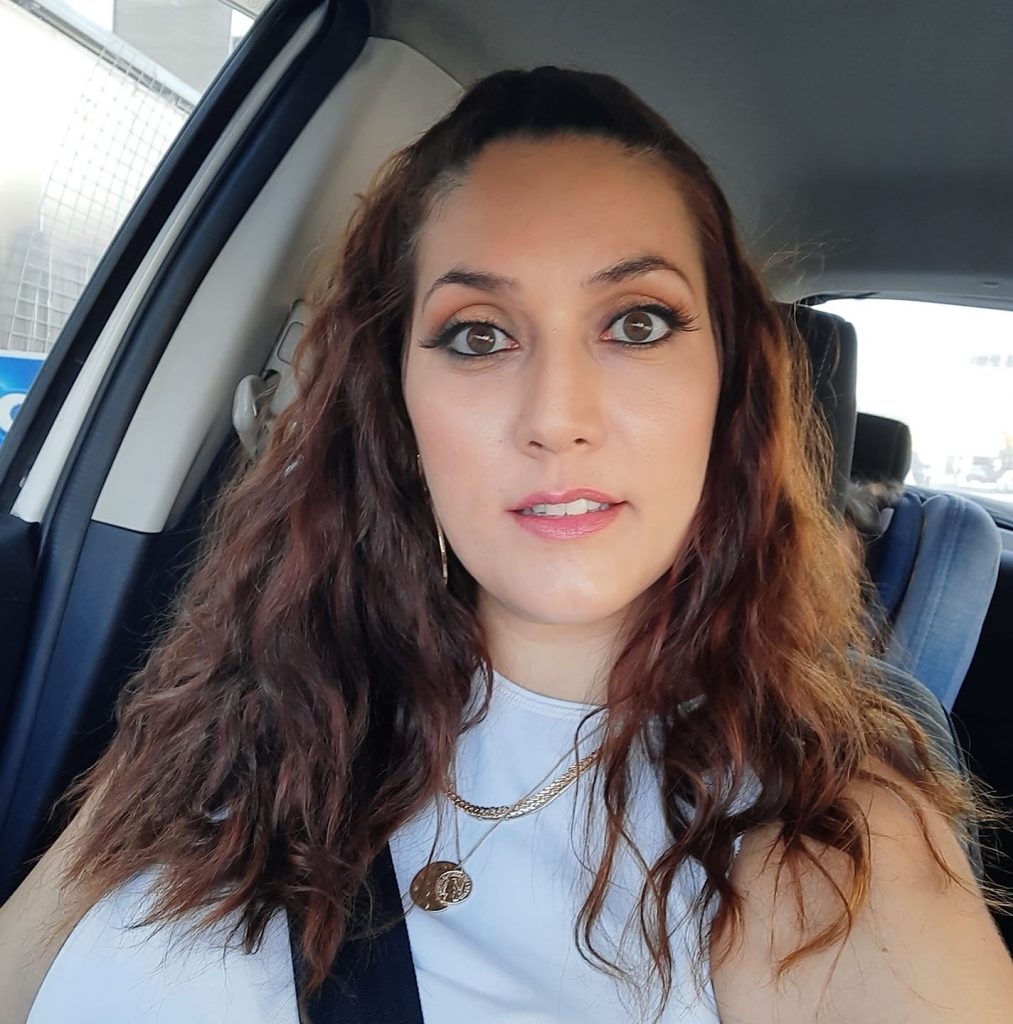 Andria Christodoulou
Dr. Andria Christodoulou is a Special Scientist for the SAFEST project at the University of Cyprus. She is also a School and Clinical Psychologist, trained in empirically supported treatments, like Cognitive Behavior Therapy, Acceptance Commitment Therapy, and Dialectical Behavior Therapy. She has received her bachelor's degree in psychology, master's degree in applied school psychology and Ph.D. in clinical psychology at the University of Cyprus. During her studies she has received valuable research experience in the development and implementation of prevention and treatment interventions for children and adolescents in physical and mental health-related issues (e.g., smoking cessation, eating disorders, anxiety, psychosocial support in crisis, etc.). For her PhD dissertation she explored the theoretical model of Acceptance and Commitment therapy by utilizing novel and alterative methodological approaches, like Network Analysis. She is also competent in conducting statistical analyses in different software programs, like SPSS, AMOS, and R.
---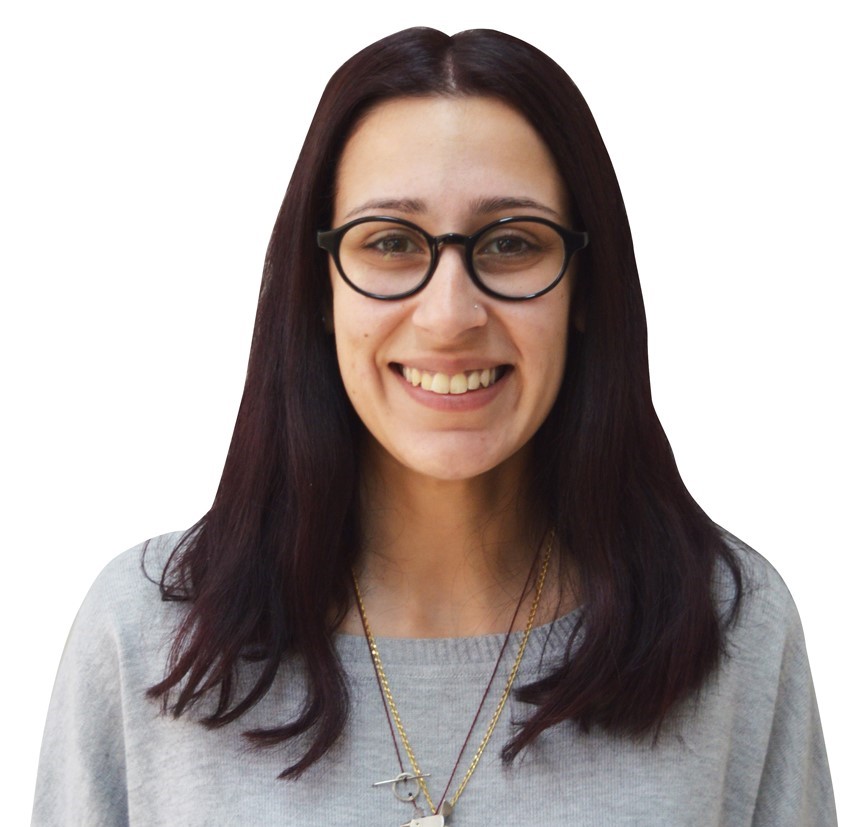 Marilena Syrimi
Marilena Syrimi is a Master student in Counselling Psychology at the University of Nicosia. She completed a BSc in Psychology at the University of Cyprus and a MSc in Brain and Cognitive Sciences at Cyprus University of Technology.
During her studies, she gained knowledge about imaging techniques (MRI – magnetic resonance imaging) and brain stimulation techniques (TMS – Transcranial Magnetic Stimulation).
Previous projects she has worked include an international study led by the University of Lausanne in Switzerland which studied the colour-emotion associations in different cultural populations using the Geneva Emotion Wheel (GEW) method.
Some of her primary interests involve treating people suffering from Trauma with interventions based on third wave approaches such as Dialectical Behavioural Therapy (DBT).

You can find her in the email: marilenasyrimi@gmail.com
---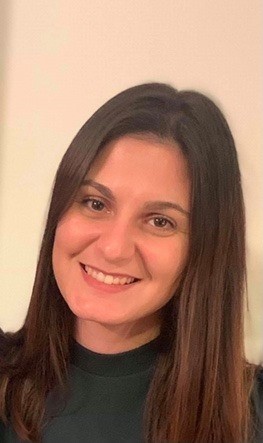 Micaella Kourouna
Micaella Kourouna is a postgraduate (MSc) student in Clinical Psychology at the European University of Cyprus. She is now working as an Intern Clinical Psychologist at Cyprus Mental Health Services and at Prevention and Counseling Station "Ithaki" (Kenthea). Previous internships include "Ithaki Charity Organization" (for Dementia) and "KEPSYPA" (Center for Applied Psychology and Personal Development) of Cyprus College in Limassol. She also works as a Research Assistant at this project.
She holds a BA in Psychology from the University of Cyprus and an MSc in Brain and Cognitive Sciences from the Cyprus University of Technology. During her studies, she gained significant experience conducting research with different populations and within different frames related to her research interests (e.g. depressive and non-depressive rumination, transcranial magnetic stimulation, cognitive fusion and psychological resilience).
You can find her in the following email: micaella.kourouna@yahoo.co.uk
---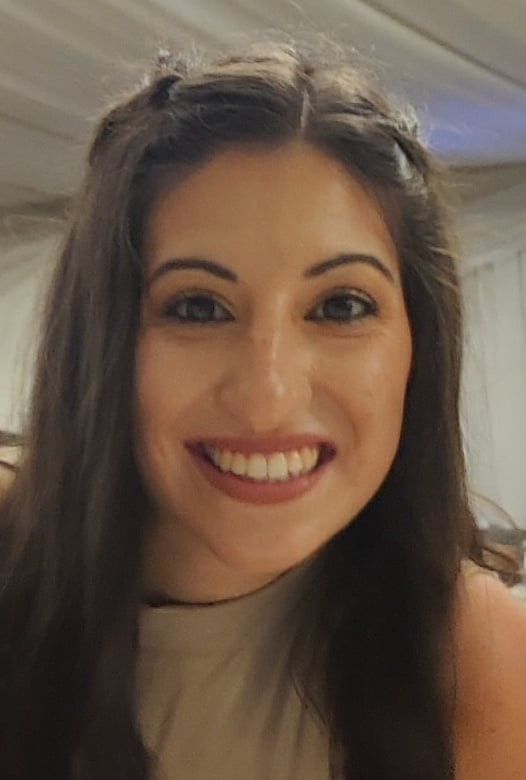 Ioanna Pieri
Ioanna Pieri is a clinical nurse specializing on children and adolescent's care. She currently works as a pediatric nurse at Makarios III Children Hospital in Cyprus. Also, she holds the position of the research associate at the Cyprus University of Technology, within the Safest Project she takes part in the research data collection as a field worker. During her recent previous employment, she worked as a special scientist-Biobank Nurse of Cy-Biobank at the Centre of Excellence in Biobanking and Biomedical Research at the University of Cyprus.
She completed her bachelor degree in Nursing at the Cyprus University of Technology and Master's degree in Advance Clinical Nursing of Children at the National and Kapodistrian University of Athens. During her recent previous employment, as a biobank nurse, has had the opportunity to gain significant research experience in numerous research projects that implement clinical data collection and clinical evaluation focusing on biomedical research and genetics. More over during her academic studies she acquired important experience researching on different settings and populations including both healthy volunteers and hospitalized patients of all ages.
Her main research interests focus on evidence-based practice in nursing care implementation for children population on a primary and secondary care level.
---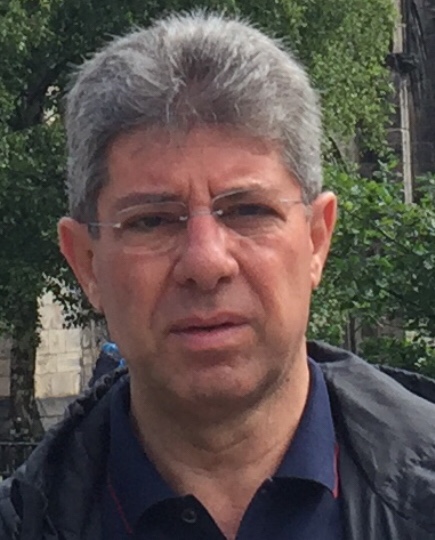 Dr Iasonidis Michalis
I am from Limassol district and I graduate Laniteio High School. I successfully took the entrance examination to the Faculty of Medicine of the University of Ioannina, Greece where I proceeded to commence my studies following the completion of my military duties. Before beginning my specialization, I taught Medicinal subjects to public high school student for three academic years.
In 1988 I was appointed as a doctor in the First Aid room in IKA Athens, where I worked fulltime until 1995. From 7/8/90 until 12/8/1994 I specialized in Pediatrics, carrying out my practice at the 2nd Pediatric Clinic of the Athens Children Hospital A. & P. Kyriacou".
I finished my Thesis (PhD) at the University of Athens. I have attended many PanHellenic, European, Mediterranean and International medical congresses and seminars (at some of which I did present some of my work). Since 1995 I have been in Cyprus working as a private practice pediatrician and then since 2007 I am a co-owner of "ILIAKTIDA" – A CHILD AND ADOLESCENT MEDICAL CENTER, which provides comprehensive primary pediatric care to the town and suburbs of Limassol. Ι was Secretary of the Board of Cyprus Private Pediatricians Society from 2005-08. I was an active board member of the Pediatric Society of Cyprus (PSC), for the position of the Secretary the period 2008-12 and from 2012-16 from the position of President. Since then, I am a member of the Board of PSC ex officio as a former President. Since 2018 I am a member of the board of the Pancyprian Medical Association. Also, I was President of UMEMPS (Union of Middle Eastern and Mediterranean Pediatric Societies) from 9/2016-11/2017.
Since 5/7/2018 I was elected as Clinical Assistant Professor at the Medical School of University of Nicosia. I am married and I have two children.